The days when not all your equipment fits into one backpack are finally over and you have found the right packing system. don't look any further! The Stealth Max Packing System gives you maximum freedom to pack your individual equipment safely, clearly and easily accessible. Just focus on your FPV adventure and forget the rest.
More than just a backpack...
The Stealth Max Packing System is more than just a backpack. You have convenient and unrestricted access to all your FPV equipment. Thanks to the Equipment Packing Cubes, your material is tidy, well protected from the sun, humidity and cold and quickly at hand when the action starts. The lid serves as a pit-stop pad to keep your material clean on any terrain. Also, repairs and adjustments are conveniently done on this pad so that your drone is back in the air in no time. In short; The Stealth Max Packing System is your ideal companion for any FPV action.
Thanks to the high flexibility of the Stealth Max Packing System, you have the freedom to pack your material as you like. Take with you what you need and decide how heavy your backpack should be. This video shows you one way to use your Stealth Max Packing System. A lot can be conveniently packed and the word "Max" is not an empty promise.
High-quality, clever and flexible
A look from the side, from the top or into the interior of the Stealth Max and it becomes clear that this backpack is well thought out and just right for FPV acton. It impresses with a high quality and an appealing look. A fixed interior subdivision has been omitted so that you can decide for yourself how you want to stow your material. In addition, it ensures that you can use your backpack for a long time, no matter in which direction the FPV trends may develop.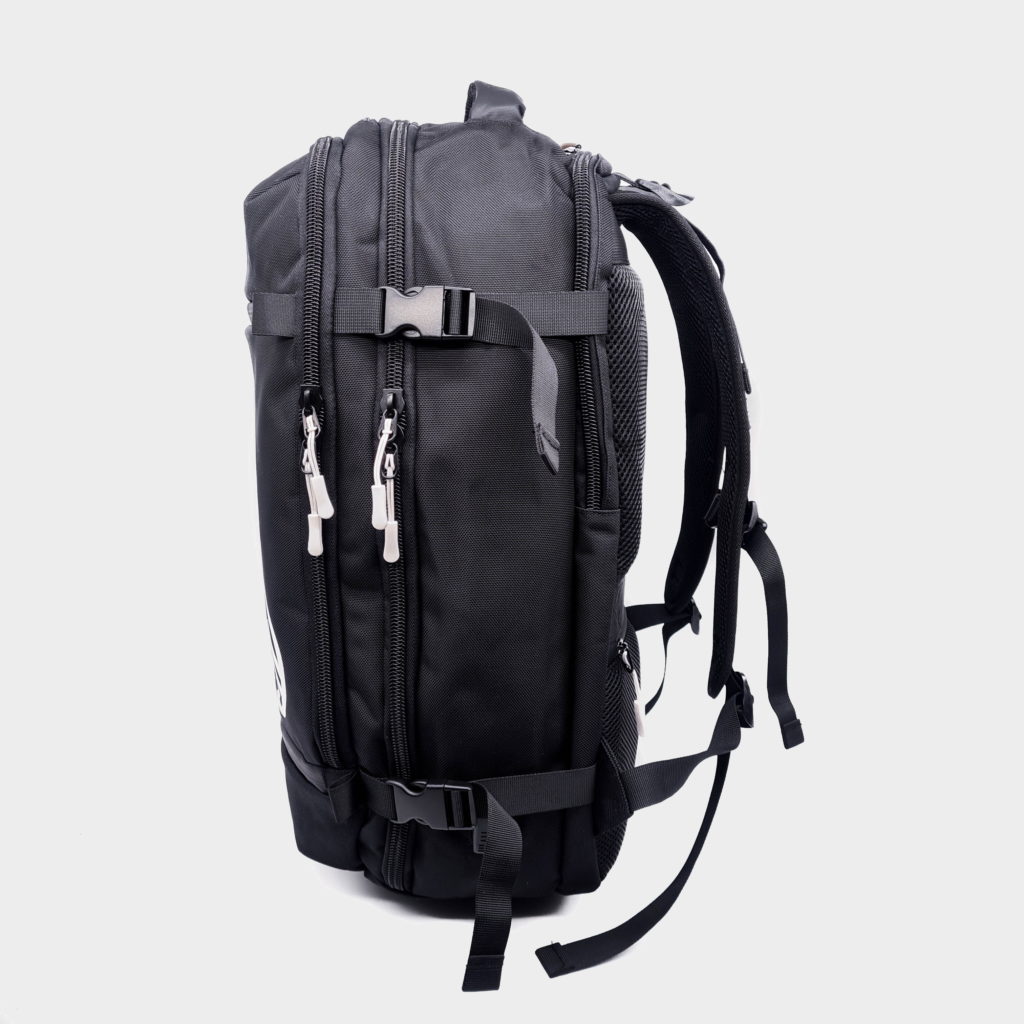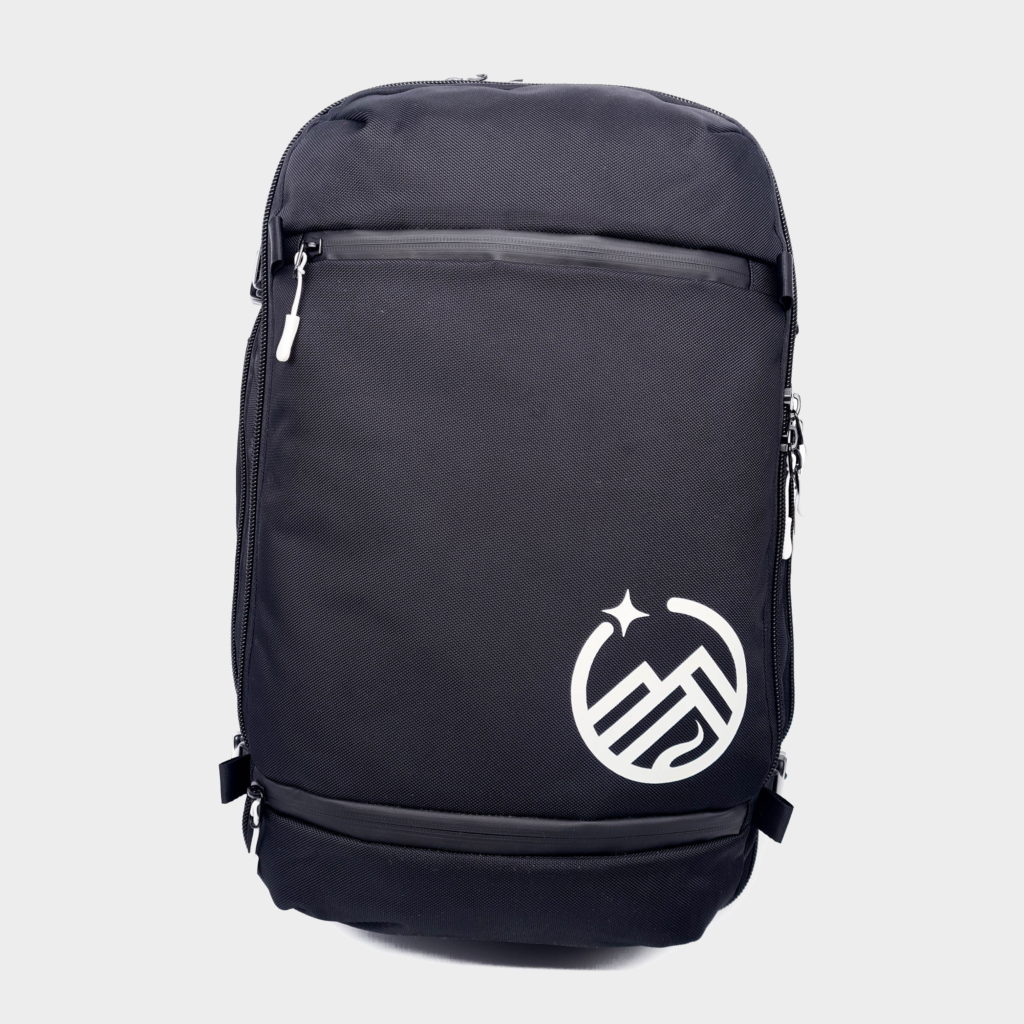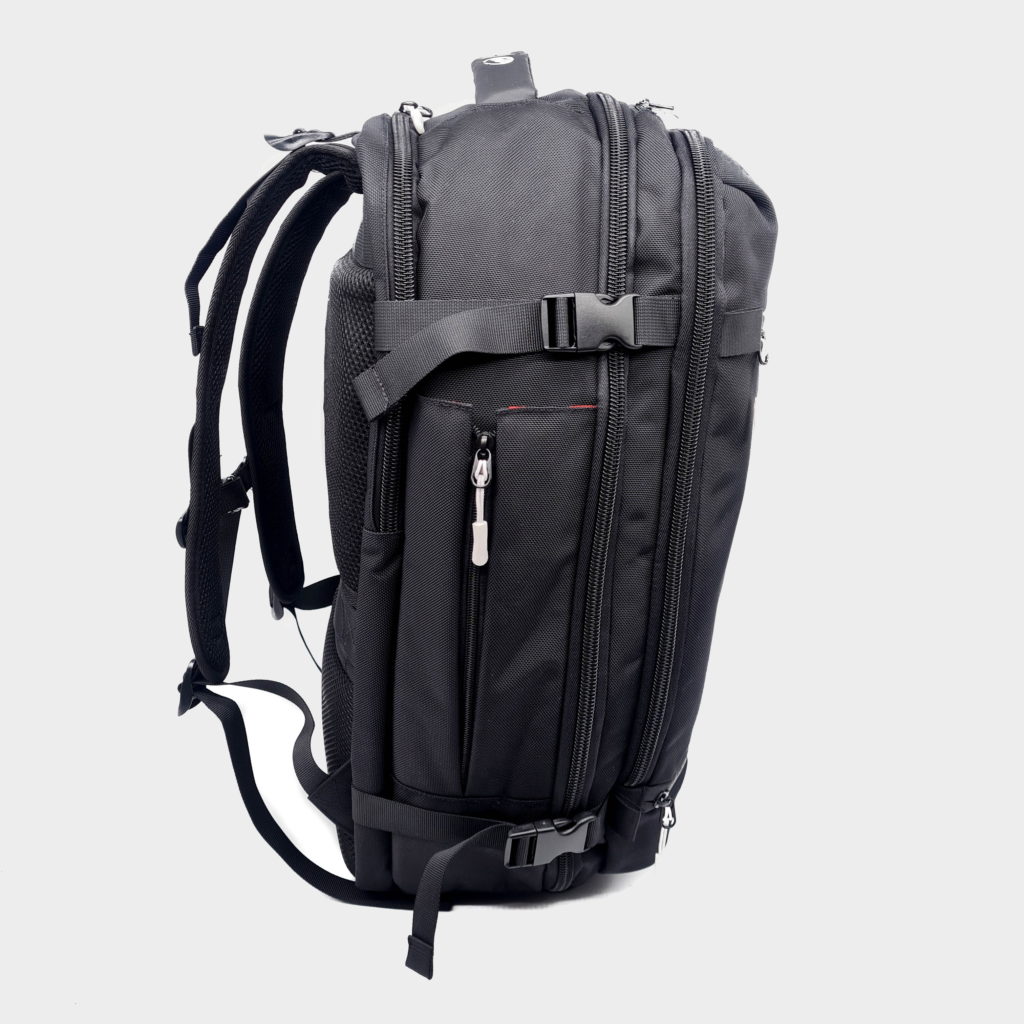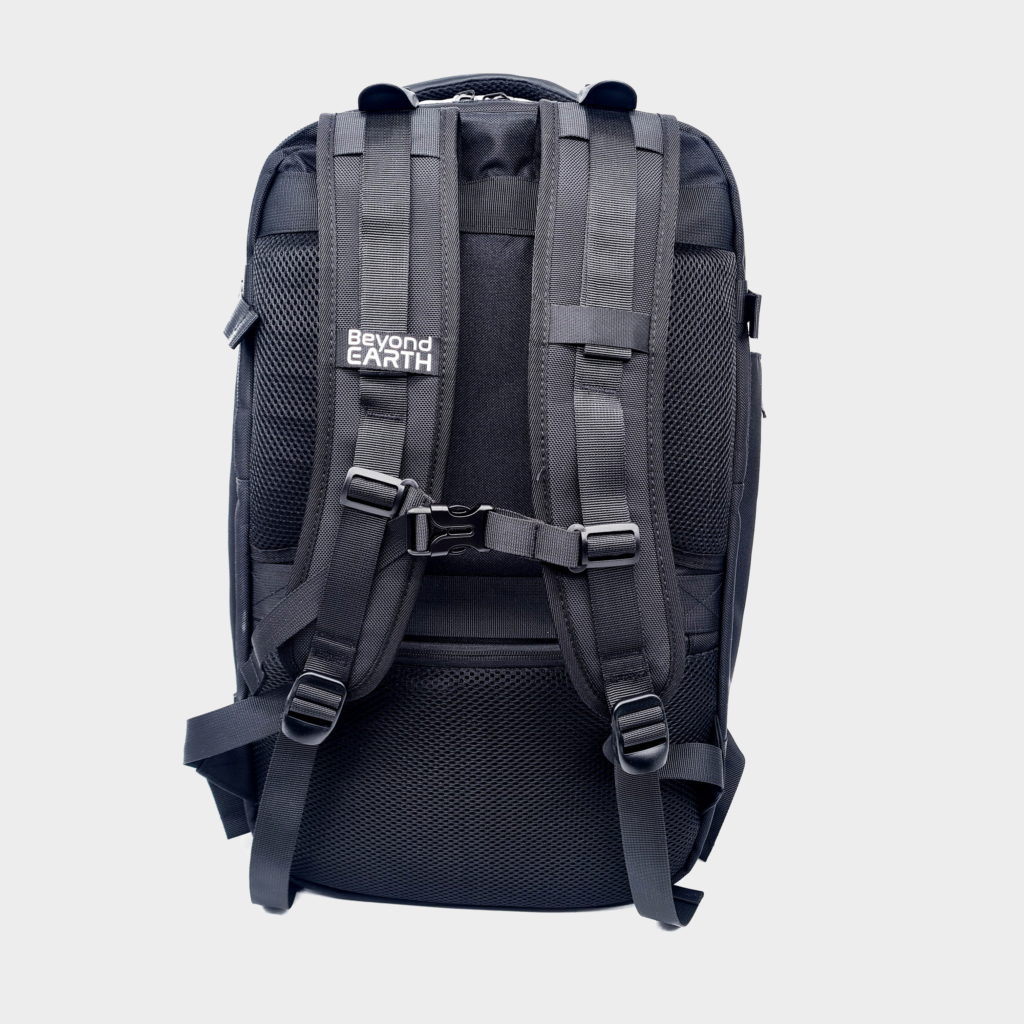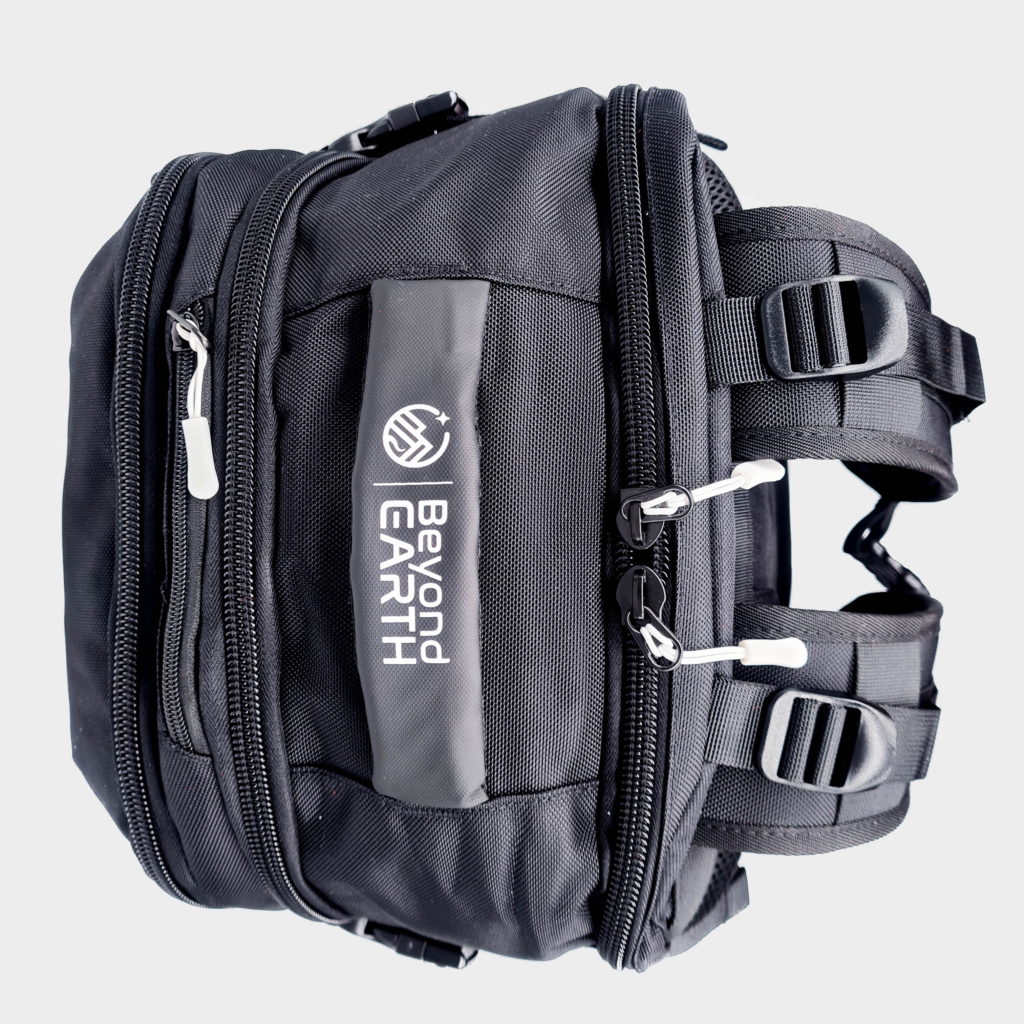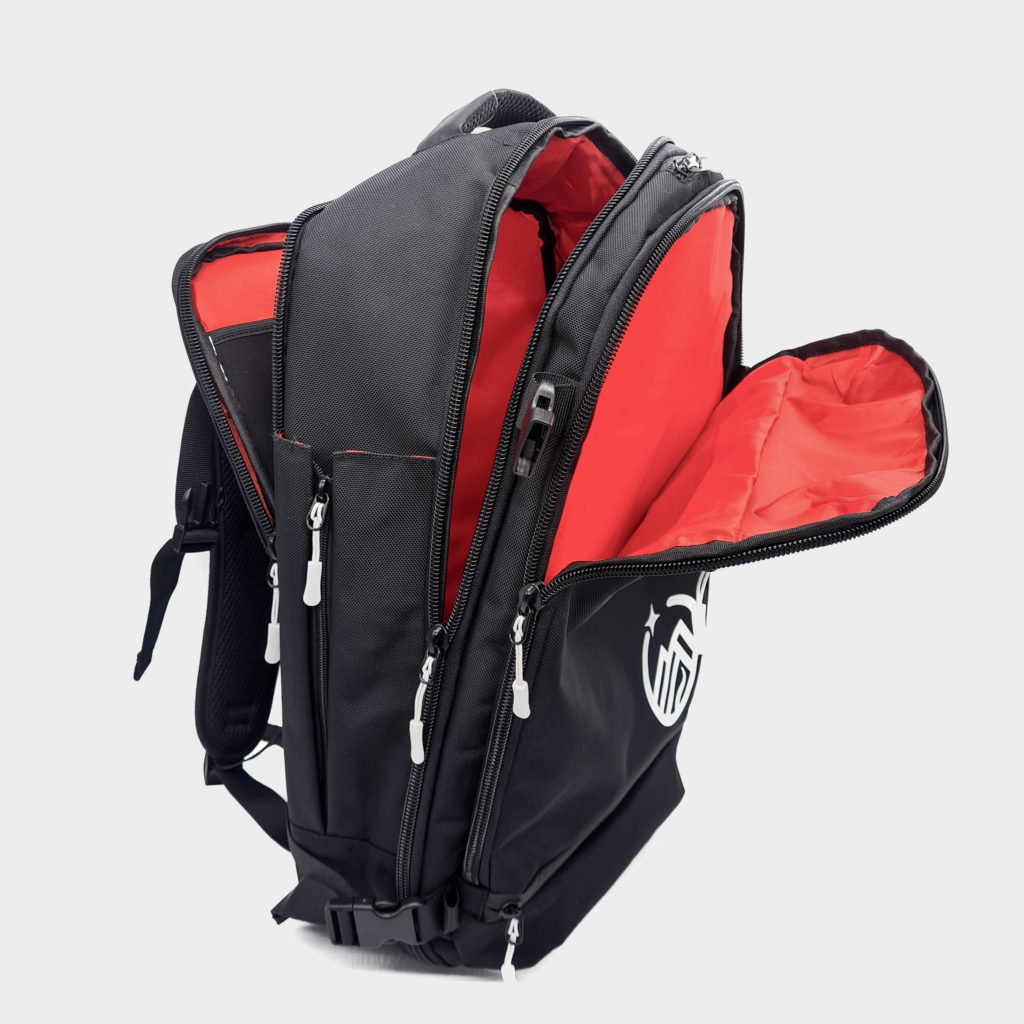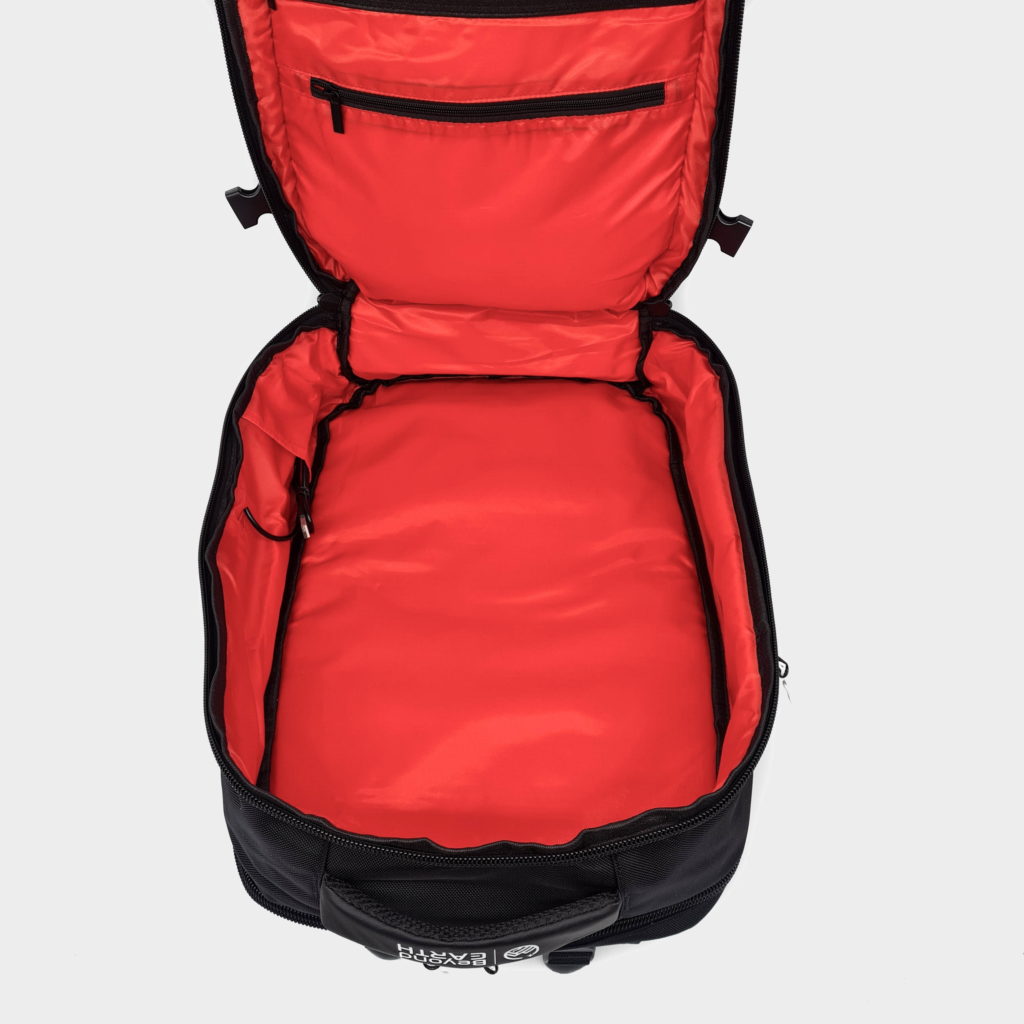 Pack your fleet according to your taste
Regardless of whether you are going to a cool freestyle spot, the next race is coming up or some other adventure is waiting for you, the backpack also offers you maximum flexibility when packing your fleet. In stealth mode, you remain undetected as an FPV pilot and your drones are protected from unwanted glances. In order to use the maximum storage space of the backpack, you can use the classic mode. Of course, a combination of the modes is possible to pack the maximum amount of drones.



Do you sometimes want to keep your drones hidden from prying eyes so that not everyone can see that you are an FPV pilot? In this case, the Stealth Max offers the possibility to take up to two drones (5 inch incl. propellers) in the specially designed compartment. In stealth mode, you have everything with you but you move below the radar.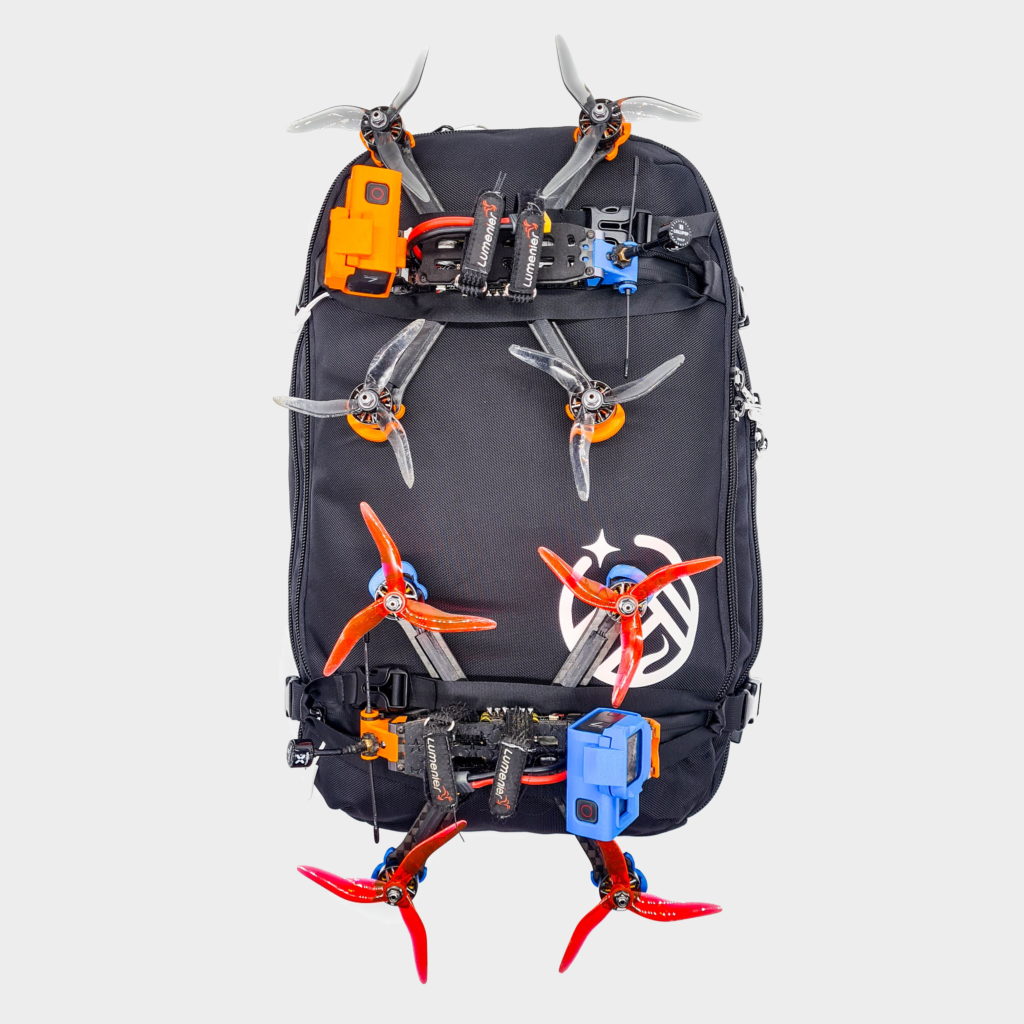 Pack your drones outside on the Stealth Max as usual and use the maximum available storage space. The drones are held in place by straps with buckles. A total of 4 straps with buckles are included in the scope of delivery. This allows you to attach up to 4 drones outside (with a little imagination, more is possible). If the straps are crossed, larger drones or wings can also be attached to the backpack.
In order to make the application area of the Stealth Max limitless, a fixed interior division was dispensed with. So that your FPV equipment and all your accessories remain well protected and organized, the versatile pouches and cases come into play. Whether you want to securely pack your remote control, your camera filters and SD cards or all your propellers, the right solution is available for every purpose. Of course the pouches and cases can also be used in many different ways even without the Stealth Max Packing System.
The FPV equipment packing cubes from Beyond Earth are ideal for packing your valuable FPV equipment neatly, protected and easily accessible.
The practical and high-quality propeller organizer bag from Beyond Earth is an excellent solution to keep your propellers tidy. So you can find the right one quickly when once again the sparks fly.
Dress stylishly with the cool clothes from BeyondEARTH and show the world your love for FPV. Whether for cold winter days or for the hot summer, there is something for every temperature to make your FPV adventure unforgettable.